This is a very exquisite sweet rice dessert which you may prepare with different berries, dry fruits or nuts. This time I used fresh cherries:)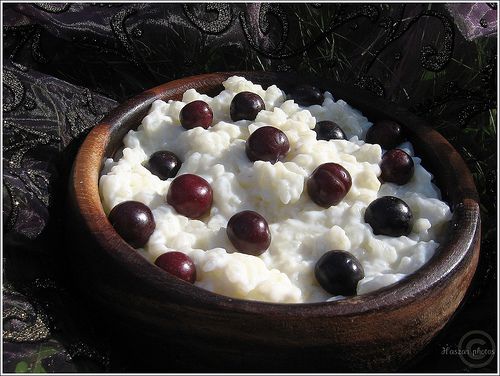 Ingredients:

1l. milk
250 g rice (round grained or any kind that is a good soft boiler)
100g sugar

Method of cooking:

1. Put milk in a pot on a medium heat, add rice and sugar.
2. Keep always stiring till the rice get soften.
3. Later on cover the utensil with a top.
4. Cool the dish (you may want to put it in a freeg)

Before serving add berries or fruits to your taste.