LAHORI DAL - a dish that truly fits for a King!, as says my cook book and all those who have already tasted it:).
Dal is a preparation of pulses - dried beans, lentils etc. It also refers to the thick, spicy stew prepared therefrom, a mainstay of Pakistani, Nepali, Indian and Bangladeshi cuisine. It is regularly eaten with both rice and roti - wheat-based flat bread.
Every area has developed its own kind of dal and here is dal that is typical for Lahore لاہور, the second largest city of Pakistan after Karachi.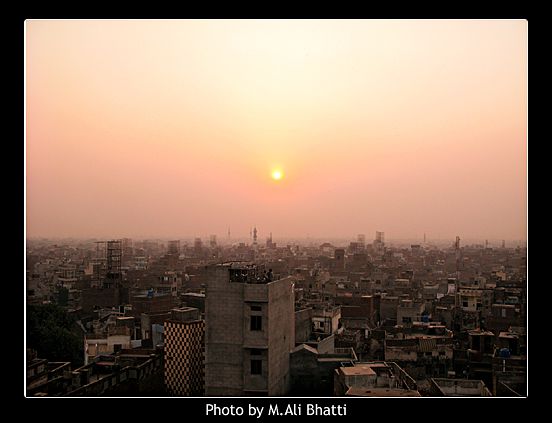 Below is my unseccsessful photo:( The dish was so lovely looking but obviously this wasn't the right day for photography...So I tried to save the photo by any means and used photoshop effects to make something as if coming "...from the past.." I promise to post a new good quality photo when I make this dal next time...For now only this something pretending to look like food:)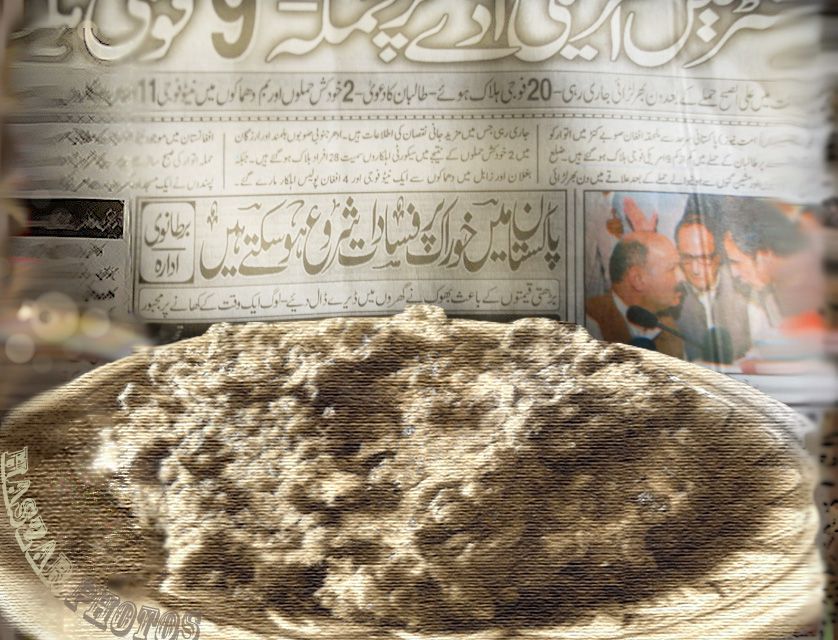 And here's the recipe:

Serves 4
Soaking time: 20 min
Cooking time: 30 min
You need: steamer

Ingredients:

1 cup Masoor Dal (Split red lentils)
salt to taste
1 tbsp garlic paste
1 tsp chilli powder
1 tsp haldi (turmeric powder)
4 tbsp butter
1/4 cup cream
1 tsp jeera (cumin seeds)
1 cup finely chopped onions
1 tbsp chopped garlic
3 tsp lemon juice
1 tsp black peppercorns (you may want to wrap it in a gauze, put into a dish for some time while it's cooking and take out when dal is ready)



Method of preparation

:

1. Clean, wash and soak the masoor dal in water for 20 minutes overnight.
2. Drain, add 2 cups of water and salt and pressure cook for 15-20 minutes till the dal is cooked.
3. Allow the steam to escape before opening the lid.
4. Whisk till the dal is almost mashed and pour into a deep pan.
5. Add the garlic paste, chilli powder, turmeric powder, 2 tbsp butter and cream and simmer on a low flame till the dal thickens.
6. For the tempering, heat the remaining butter in another pan and add the cumin seeds.
7. When they crackle, add the onions and garlic and saute till they become translucent.
8. Add to the dal mixture and simmer for another 5 minutes.
9. Add the lemon juice, pepercorns and salt if required and mix well.
Serve hot.